Brand Identity
Formulating a memorable visual identity for your brand is not a cakewalk. When you launch a new brand, product or service, you need a robust, visible persona that hooks customers on and sticks in their mind for maximum brand recall. It is conceptualised and created by a brand identity design agency like Exicon Group.
Brand identity consists of all the brand elements such as logo, fonts, colours, guidelines and templates. Together, these elements form a clear visual brand persona for your target group to connect with.
---
Logo Design - Creating A Memorable Visual Identity
What is a brand logo? It is a visual made up of either text or symbol or both, used to represent your brand distinctly across all advertising and marketing materials. It helps consumers identify and remember your brand, creating an influential visual association with your business.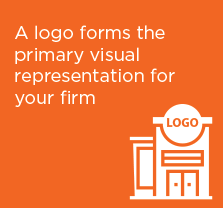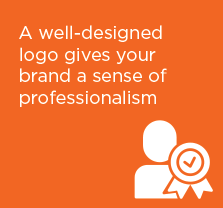 Hence it is imperative that you get this property right if you want to put your best foot forward with brand promotion for the target group. You will be featuring it in all your communication and marketing collateral, such as business cards, brochures, leaflets, etc. Your website, social media pages, online advertisements, and other digital marketing efforts will also showcase your logo. In short, it will be synonymous with your brand and business, irrespective of the medium you use to engage with your customers, vendors or clients.
As a reliable logo design company in India, Exicon Group believes in the massive power a great logo wields. We are proficient at creating a fantastic logo that speaks volumes about your brand and engages your target customer!
---
Exicon Group – Best Brand Identity Design Agency in Mumbai, India
Positioning a brand in a highly competitive consumer market needs something special. As a creative branding agency, we treat each brand as a blank canvas and bring it to life through our innovative ideas, concepts, design and communication. Our goal is to create a unique, memorable identity for your brand! We do this via effective brand strategies and graphic design.
We can create brand identities for all sorts of industries including pharma and healthcare, retail, FMCG, finance and more. Depending on your objectives and brief, we craft the ideal brand identity that fits within your guidelines.
To ensure all designs we create at Exicon are effective and exclusive,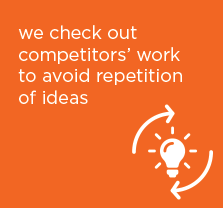 We can assist you in every phase of your brand story, right from forming a stable brand identity and logo to brand activation and digital marketing. We offer robust solutions to transform your brand position and generate promising leads that aid revenue generation.
At Exicon Group, bringing a brand to life - "activating" it for customer awareness and recall is our forte. We have a skilled team of art directors, designers and creative professionals who are adept at corporate identity services in India. To offer a holistic solution for all your marketing needs, we take care of video production and editing, event management, digital marketing, and printing.