Published October 16, 2020
Large format printing – ever heard of it? How is it different from regular printing? Who uses it?
Today we'll take you through the basics of large format printing so you can start using it like a pro. Take a look at the stage below:
Do you see the stage backdrop? How do you think that was printed? Obviously, a regular printer can't give you such a large print. You would have to print several individual sheets and then attach them together, which won't look attractive. In such cases, what you need is a large format printing option.
Large format printing (also known as wide format printing) is commonly used in advertising, as well as in events like trade shows and exhibitions. The main feature of this type of printing is that it carries a maximum roll width of up to 100 inches, so you have a bigger area for your design. Printers that feature a capacity of over 100 inches wide are usually referred to as grand format or super wide.
This type of printing is used to make various indoor and outdoor marketing and event-related products, such as:
Banners
Posters
Standees
Backdrops
POP displays
Wallpapers
Murals
Signage
Vehicle graphics
Billboards ads
And much more!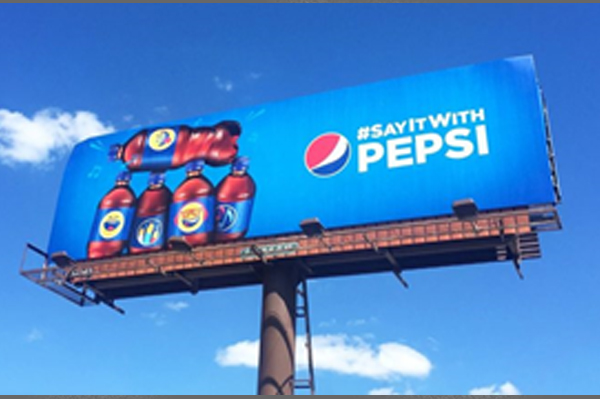 Image via Ace Advertising Signs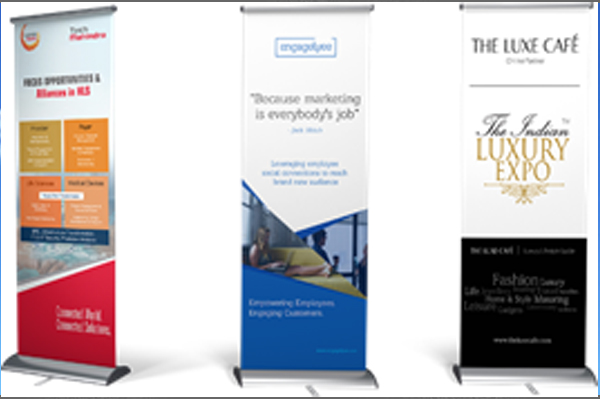 Image via Pixel VJ
These materials have an immediate impact on viewers, thanks to their size! You can use them to your advantage, to effectively market your products to the target audience.
No matter how graphic-heavy your visuals are, a large format printer can deliver fantastic results. Let's take a look at the printing process:
The desired paper stock or other media, such as canvas, metabolized plastic or cloth, is fed into the large format printer.
The pigment ink is applied onto the paper directly. Sometimes UV inks are used, which are duller in colour but don't fade outdoors.
The rolls of prints are fed incrementally into the printer to produce large-sized prints.
In short, the process is quite similar to regular printing. Only the machine and the inks differ from those used in the normal-sized printing materials. The prints are then mounted onto boards or display stands for use. To make adhesive wall décor, the designs are printed on sticker paper, which you have peel off before application. You can also produce vinyl or canvas banners using this type of printing.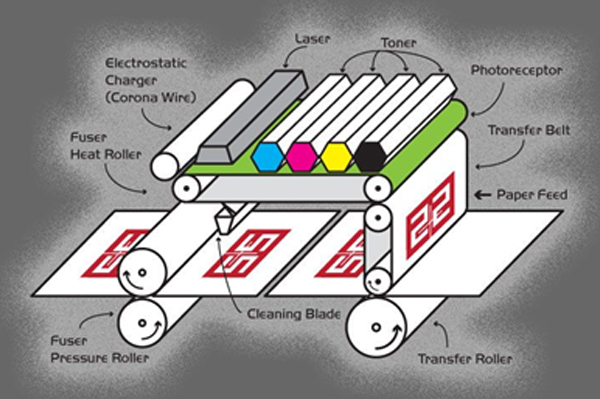 Large format printing is bound to make a fantastic impact on your events and marketing campaigns. For a full list of our large format printing products, contact us!